Bow Hair Gauge
This device is designed to pick out the correct amount of hair from a bundle for rehairing.
Turn the finger wheel to the amount of hair you want. (There are marks for violin, viola, cello, and bass, as well as 50 hair increments, approximately.)
Slide the tip into the hair until the slot is full.
Press and hold the tooth lever.
Pull the captured hair away and snip it off.
The gauge is made of brass.
Price $120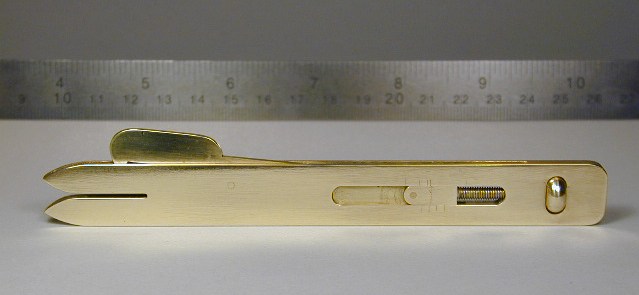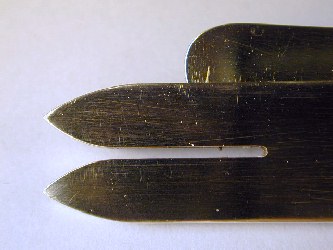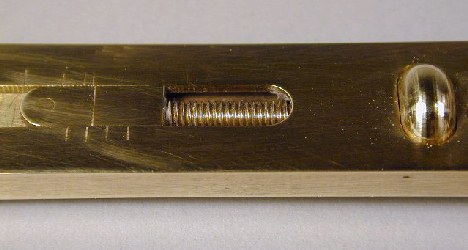 © R DeBey 10-8-01