Wooden Violin Tailpieces with Wittner Ultra Adjusters
I think the Wittner Ultra composite tailpieces are the best new development in violin fittings in many years. &nbsp The adjusters have a wide range of adjustment at a weight comparable to a wooden tailpiece with a single metal adjuster. &nbsp Many people prefer wood, however, so I developed a way to put the Wittner Ultra adjustment mechanism into a wooden tailpiece. &nbsp I shape my tailpieces by hand from solid blocks, then machine openings for the adjusters.
Ebony violin tailpieces, French or tulip-style, are $150 plus shipping.
African Blackwood and Pernambuco violin tailpieces are $180 plus shipping.
The ebony 5-string violin tailpiece is $200 plus shipping.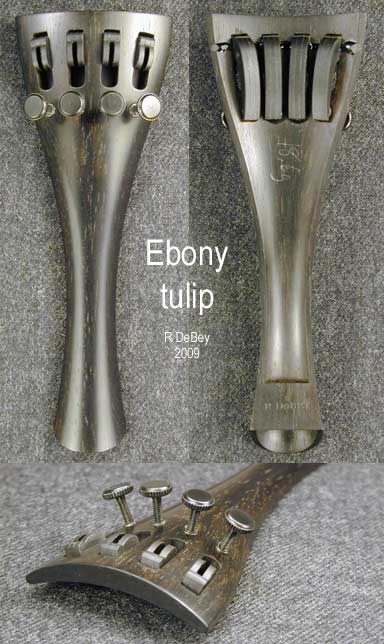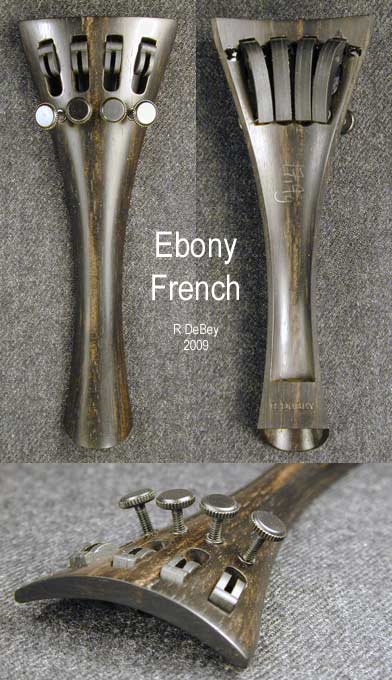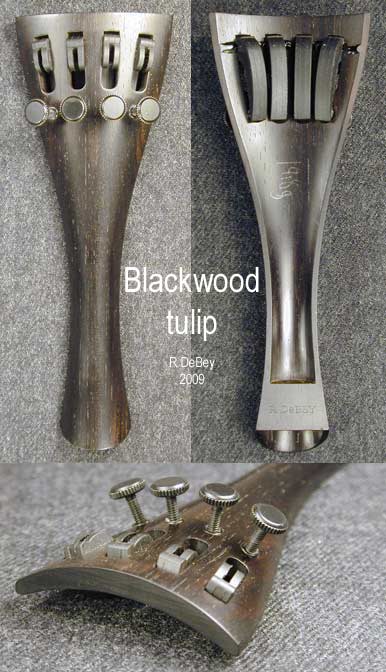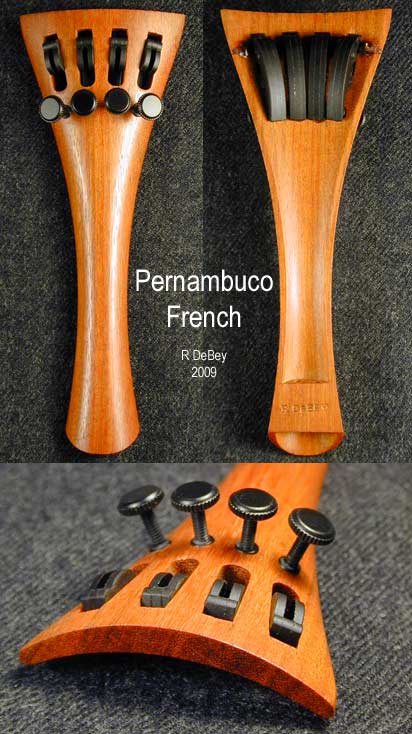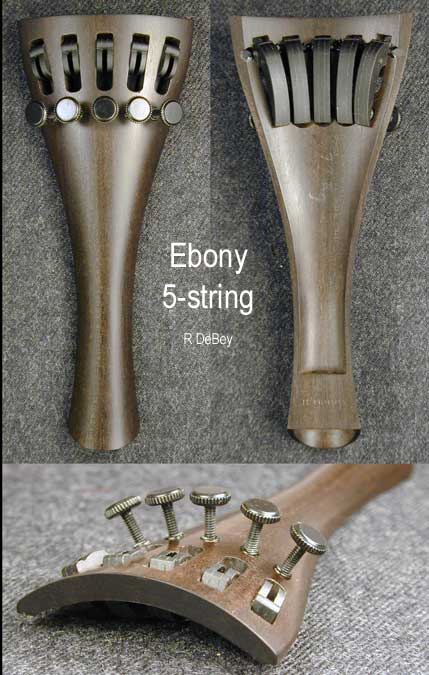 © R DeBey 5-7-05
Updated 5-13-09